Shaadi-Direct.com - Are you still single? Looking for your life partner? Why not to use our free shadi services to search rishtay online and get your life partner without spending any money.

Join us now and search online through millions of desi members and foreign personals who are looking for their Jeevan Sathi, life partner, husband, wife, soul mate for wedding from every community including Punjabi, Urdu, Hindi, Sindhi, Pushto, Gujrati, Bengali, Tamil, Islamic, from every religion including Muslim, Hindu, Sikh, Christian, Jain, Parsi, from all country including Pakistan, India (Bharat), Bangladesh, United States (USA), United Kingdom (UK), Canada (CA), Australia and from other parts of the world. Search now rishta proposal for your girls, boys, sons, daughters, uncle & aunties.

---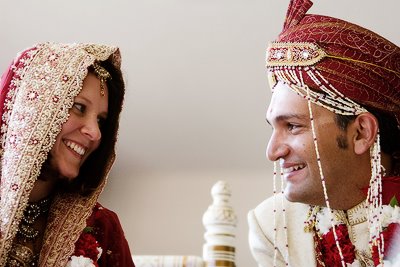 ---
Region wise, community wise, religion wise Search
View Latest Shaadi Proposals Online
Random Bride Profiles

Anandi
29 Years
College
NO
Aghapur, Rajasthan, India
my habits are,,,,,,,,,,,,,,rea ding books spcial story type. i have no confidence
Dhenu_siyanni
30 Years
Post Graduate
in home
Mandhela Kalan, Delhi, India
i am very good person, I don\'t party and I don\'t go movies. I just go to col
Abigirlrichel
27 Years
College
student
Agboville, Region De L Agneby, Cote DIvoire
I love this site because i believe that i will get what am looking for inside t
Fatim4islam
25 Years
Other
Nursing
Dundee, Dundee, UK
my name is Fatim Mohammed, I'm 22yrs old, single, kind in nature willing to Get
K-anwal
30 Years
Post Graduate
none
Islamabad, Islamabad, Pakistan
Only Islamabad/Rawalpindi residence contact.Drop me message with ur family detail. No
Featured Groom Profiles

Raja_Jee
25, 5'7"
ACCA ,
Accountant
Gujrat, India
I am practicing in government hospital and looking for wife who should be doctor
Khan_Lovely
25, 5'10"
M.B.B.S,
Doctor
Islamabad, Pakistan
Looking for a life partner for shadi. She would be educated, charming, easy going
M_Fiaz
25, 5'11"
M.Sc. Chemistry ,
Teacher
Dhaka, Bangladesh
I am moderate, who is looking for love. Dont need for dating, only sincere mates contact
Salman_Bajwa
23, 5'8"
Graduate ,
Restaurant Business
California, USA
My life partner should be bold, brave, intelligent. She should be house wife, caring, loving.
Nanik_Singh
23, 6'2"
Business,
Shop Owner
Punjab, India
Looking for my punjaban. Should be cool minded, loving, charming and should be Sikh.